TGM WRI has a new website
After more than 11 years, T. G. Masaryk Water Research Institute has a new website. It is not just a change of design, but completely new graphics and especially the website structure, which is primarily focused on the needs of the client and, at the same time, respects current trends. And we at TGM WRI believe that visitors from the lay and professional public will soon appreciate its user-friendliness and clarity.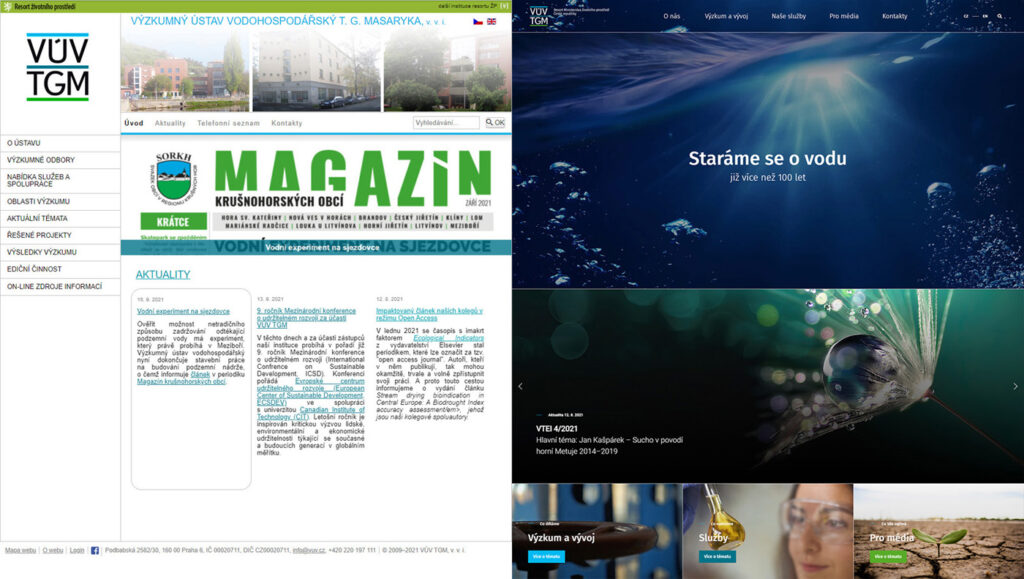 The existing website structure based on the internal structure of the Institution (individual research departments and divisions) has been completely changed, and, from the point of view of visitors to our website, it is newly divided into three main sections:
Research and development (or What we do),
Our services (or What we offer), and
For the media (or What you are interested in).
The purpose of the new division is for the visitor to learn the necessary information as quickly as possible, regardless of their knowledge of the internal structure of the Institution, whether they want to see what we are currently doing at TGM WRI, what they can order from us, or what water management topics resonate in the media.
On the first visit to the website, the user will start playing a short video after a few seconds, which will introduce him to our activities in a clip form and guide him through the background of the institution. Below the video is a slider, which runs the latest news concerning our activities or water management issues in the Czech Republic and abroad. Below the slider are the three "tiles" referring to the main sections of the site.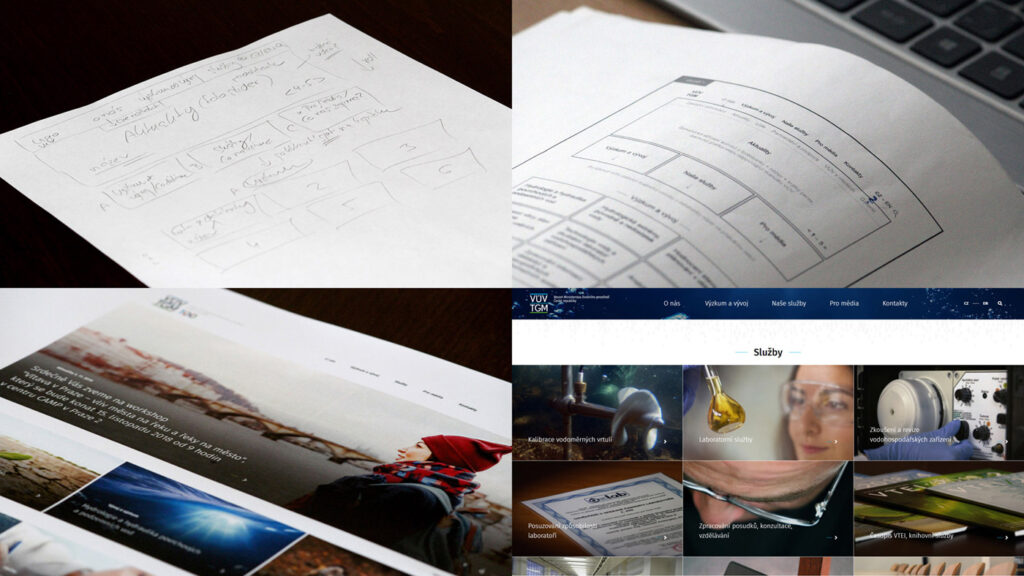 From the introductory page of the website, it is possible to transfer to the second level of the website through the top menu or by clicking on the relevant tile, where the relevant activity is presented in more detail through several tabs. On this, as well as at the third level of the website, visitors can view the key projects within the given research topic, get more information about the services offered, view the unique equipment, or check the certification of the offered services and equipment.
Last but not least, the About Us tab was created on the main menu, which will not only guide you through the Institution's history, structure, and documents mandatory from the point of view of our promoter, but will also introduce you to life outside of TGM WRI. The new website will continue to evolve; we will add foreign language versions and interactive filtering options in various item lists.
The link to the original website will remain at the bottom of the home page until it is no longer used. We hope that the new TGM WRI website will start living its own life as soon as possible, and together we believe that it will be a pleasant change for you.